Ep 15 - Cthulhu Dark Pt 4.2
Water Snakes
3 years ago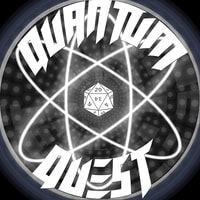 In the second part of the two part Cthulhu dark finale, the team finds a platform in the middle of the ocean with some familiar faces waiting for them. Also, two characters see how long they can hold their breath. And one woman's back gets watched SUPER extra.
If you haven't already, please consider liking our facebook page. It's a fun place to interract with other fans. PLUS we post pictures and other updates you won't wanna miss.
Find out more on the Quantum Quest website.