Ep 29 - Labyrinth Pt 3
Once Upon A Land Before Time in The West
2 years ago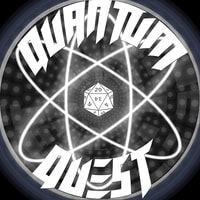 This week's episode goes to a place where no one really thought we'd ever go. We follow Aaron through a portal into the old west, but it's not the old west as you know it. Not even close. You'll just have to listen to figure out what we mean by that.
If you haven't already, please consider liking our facebook page or our twitter. They're a couple great places to interract with other fans. PLUS we post pictures and other updates you won't wanna miss.
Find out more on the Quantum Quest website.