Ep 25 - Dreamland Pt 3
We Can Do This The Fophard Way or The Fopeasy Way
2 years ago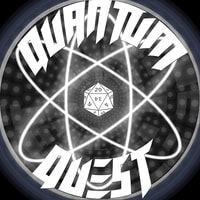 The team regroups and recounts their escapades of the previous episode (see previous episodes for escapades.) Then, they head toward the bottom of the world to figure out why it might have disappeared. But, also, there's a stop at the palace to FINALLY meet the Emperor.
If you haven't already, please consider liking our facebook page or our twitter. They're a couple great places to interract with other fans. PLUS we post pictures and other updates you won't wanna miss.
Find out more on the Quantum Quest website.