Ep 7 - Dungeons & Dragons Pt 2
Charming People
3 years ago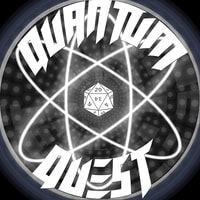 After a brief foray into our DnD character backstories, the gang returns. Angie, Paula, Grigsby, Thom and Jack are all still adjusting to being in different bodies, but that can't stop them from fulfilling a quest. One of them decides they have an accent. Jack learns the power of humiliation. Paula learns the power of...power. Someone dies.
If you enjoy the podcast, please leave a rating and review on iTunes. AND if you really enjoy the podcast and want updates and fun stuff, follow our facebook page
Find out more on the Quantum Quest website.