Ep 3 - The End of the World Part 3
Survival School
3 years ago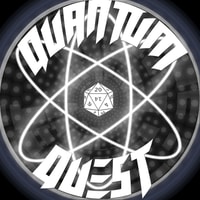 The gang continues to hide out from what appears to be the apocalypse in a school. Angie goes missing. We take a trek to Walgreens for supplies. SOMEONE DIES!
Let us know what you think of the podcast by leaving a review on iTunes. Also, tell your friends about us. Also Also, like our facebook page.
Find out more on the Quantum Quest website.