Ep 20 - Maschine Zeit Pt 3
New LP Dropping Soon!
3 years ago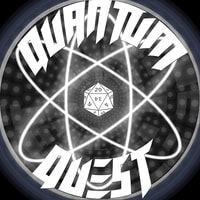 In this episode, we repair relationships and world seeds, we meet a new friend and re-meet an old one. Also, we talk a lot about what we are going to do instead of doing it. Honestly, the reveal in this episode kind of threw us for a loop and we weren't sure how to process it. Hopefully, it's as earth-shattering for you as it was for us.
If you haven't already, please consider liking our facebook page. It's a fun place to interract with other fans. PLUS we post pictures and other updates you won't wanna miss.
Find out more on the Quantum Quest website.