Episode 5 Preview
Clips to Come
3 years ago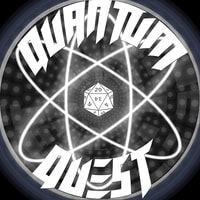 Have you been wondering what the hell is up with Kumali and what his ultimate plan is? Well, he reveals it all in this preview for next week's episode. Also, Grigsby sees into another dimension and Jack takes dying very not serious.
If you can't wait until next week, we hope this bite tides you over until the next full episode.
Find out more on the Quantum Quest website.