Ep 26 - Dreamland Pt 4
Cuming to an End
2 years ago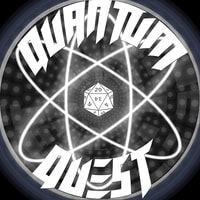 We wrap up the Dreamland arc by causing just a little bit of destruction. We hang out with a new (but also VERY OLD) friend. But, most importantly, we finally come up with a name for our team! Find out what it is by listening to the episode.
If you haven't already, please consider liking our facebook page or our twitter. They're a couple great places to interract with other fans. PLUS we post pictures and other updates you won't wanna miss.
Find out more on the Quantum Quest website.