Ep 28 - Labyrinth Pt 2
What Child is This?
2 years ago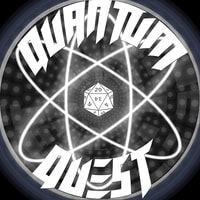 The group gets even more lost in the maze. We meet some old friends and some new fiends. I honestly can't say much without giving stuff away. Find it all out for yourself by pressing that play button.
If you haven't already, please consider liking our facebook page or our twitter. They're a couple great places to interract with other fans. PLUS we post pictures and other updates you won't wanna miss.
Find out more on the Quantum Quest website.