Ep 11 - Cthulhu Dark Pt 1
Knock Knock
3 years ago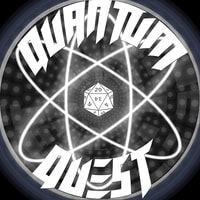 Well, the time has come for the gang to leap into some new bodies. This time, it's the motly crew in Delaware in 1941. We wake up in a clearing with a strange symbol on the ground and things only get stranger from there.
If you haven't already, please consider liking our facebook page. It's a fun place to interract with other fans. PLUS we post pictures and other updates you won't wanna miss.
Find out more on the Quantum Quest website.