Ep 18 - Maschine Zeit Pt 1
Turgid Jackals
3 years ago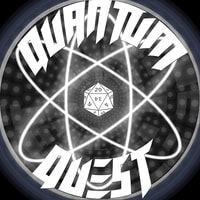 Hundreds of years after the crew of the DSS Prometheus lost contact with Mars, a recon crew is sent to find out what happened. Unfortunately for everyone, the members of this crew just had their bodies jumped into by the team Kamali. Will the rescue mission be a success or a failure. If you don't know already, you HAVEN'T been listening very closely.
If you haven't already, please consider liking our facebook page. It's a fun place to interract with other fans. PLUS we post pictures and other updates you won't wanna miss.
Find out more on the Quantum Quest website.