Ep 17 - Maschine Zeit Prequel Pt 2
Dik Site
3 years ago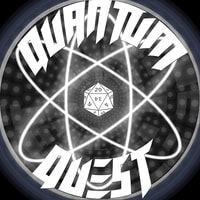 Things are getting weird for the crew of the Prometheus. Reina is trying ot make a camera good enough to look down into the hole made by the drill, Oregon is receiving strange and confusing messages in his comms, and it may not be safe for anyone to leave the ship. Find out what happens to the crew in this week's episode of Quantum Quest!
If you haven't already, please consider liking our facebook page. It's a fun place to interract with other fans. PLUS we post pictures and other updates you won't wanna miss.
Find out more on the Quantum Quest website.