Ep 8 - Dungeons and Dragons Pt 3
Gettin Necrofancy
3 years ago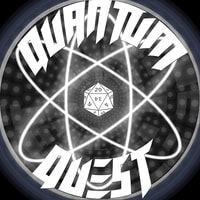 This week, the team makes some discoveries about some of last week's discoveries. They also make friends with some shopkeepers, make enemies with some tavern-owners and are pursued by some undead.
If you like our show, consider following our facebook page
Also, leave reviews on iTunes!
Find out more on the Quantum Quest website.