Ep 13 - Cthulhu Dark Pt 3
Shubby Hubby
3 years ago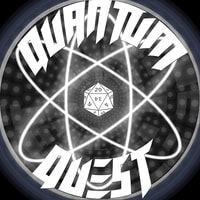 The team makes a few shocking discoveries while investigating the SS Amity. Thed goes crazy...well, crazier. Tim sees some freaky shit. And we all go to church. AMEN!
If you haven't already, please consider liking our facebook page. It's a fun place to interract with other fans. PLUS we post pictures and other updates you won't wanna miss.
Find out more on the Quantum Quest website.