Ep 5 - Dungeons & Dragons Pt 1
A new Quest
3 years ago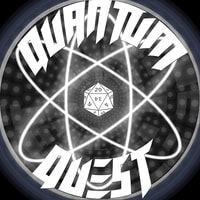 Jack finally dies. Kamali gives the five friends their marching orders. We all adjust to new lives as other people. Grigsby gets even dumber? A NEW QUEST BEGINS!
Please leave a rating on iTunes, it would really help us out.
Also, check out our Facebook
Find out more on the Quantum Quest website.