Ep 9 - Dungeons & Dragons Pt 4
Sewer Drats!
3 years ago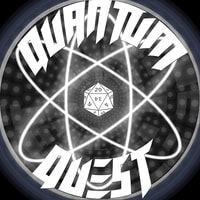 The gang heads into a sewer to stop Gelfi from his nefarious necromantic ways. Frankenputz refuses to turn into a squirrel for once. Graphalcon is bad at crossbows. Rachel takes a swig of a drink that's absolutely to die for.
If you like the podcast, please consider leaving a comment on itunes. Also, head on over to our facebook page and like it to see pictures and get updates about the show.
Find out more on the Quantum Quest website.