Quantum Side Quest - Ten Candles
They're Dangerous
2 years ago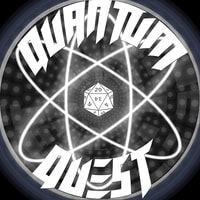 Quantum Quest is back from hiatus. With an episode outside of the main storyline. Look, you take the good and the bad with this podcast genre. In this episode, we play a game of ten candles. We're on the MOON! And so are They! Who are They? Well, lisen and find out!
If you haven't already, please consider liking our facebook page. It's a fun place to interract with other fans. PLUS we post pictures and other updates you won't wanna miss.
Find out more on the Quantum Quest website.